Dinner is Served, Set of 10 Cards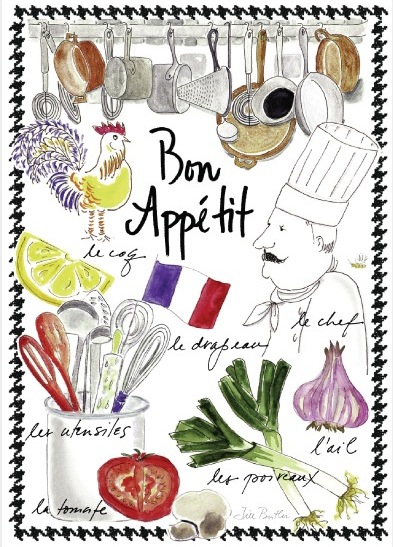 Bon Appetit!
This set of ten, 5" x 7" Invitations from Jill Butler's French Presse Collection is printed on cougar 130 paper. The paper is rich to the feel on the design side, and matte on the back for easy writing.
The colorful illustration on this card makes the perfect dinner invitation for your international friends. You'll be wishing you were in an actual French kitchen!