At GE the Birds are licensed by the corporate HR trainers for usage in their Leadership Pratices Training Program.
At the end of their two day program, each participant approaches the 8' banner of 60 Birds'nWords and select the Bird that best represents the message she wishes to carry home with her. The Bird is gifted in a lucite holder appropriatae for their desk. The unexpected nature of this gift and visual reminder adds greatly to amplifying their program. The 4 plus years' usage speaks for itself. Read what participants have experienced.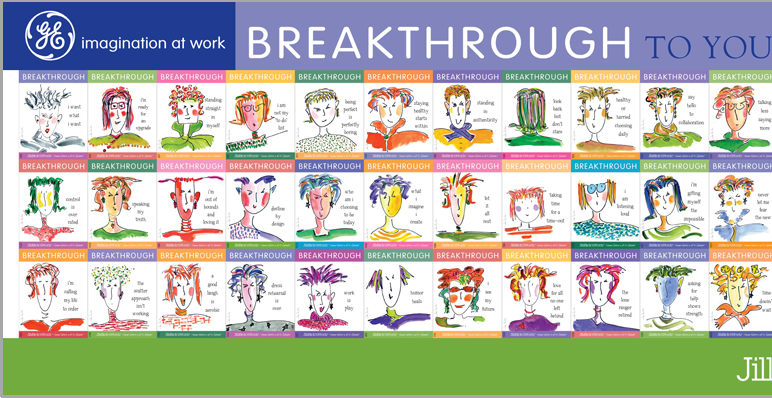 Another GE Licensed Program designed for the Executive Assistants of President Jeff Emelt's  Leadership Team, click below to see the program.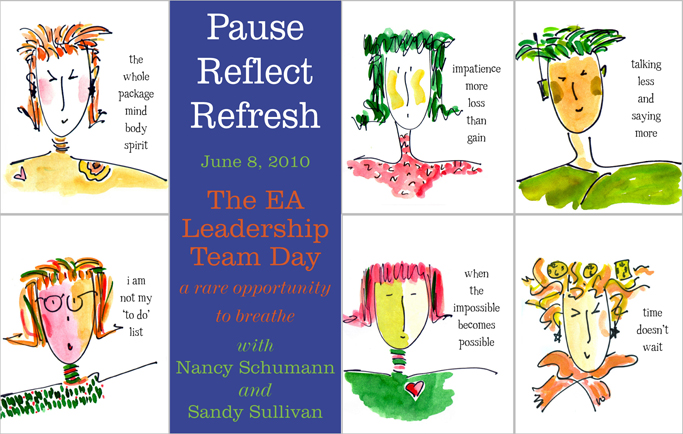 Another collaborative effort with Palumbo Automotive