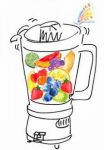 Easy-Peasy, it's summer. I love the idea of less is more, keep it simple, answer the phone and life changes. I'm ready for the easy flow of summer. It's time to be outside, in the heat, in the water, walking under the moon. Mostly, it doesn't matter where we are as long as it's outdoors. Something I used to do when I first moved into the cottage was to take late night walks. These were not power-walks but still-walks into the darkness. I liked it because there was no agenda only the discovery of this quiet neighborhood and the eventual reward of sleep. Easy-Peasy.
Summer brings with it easy access to locally grown, and hopefully organic foodstuffs. The color palette of the rainbow is the perfect visual for guiding our eating choices. The red of the early strawberries made me ever so happy, that is until I succumbed to a pesticide attack brought on by the berries that weren't organic. One step forward, two steps back. So we want to shop locally, and simultaneously, we need to make sure, by asking, if our choices are organic even if the price is higher. The ultimate cost will be higher yet, if not!
Isabella, our marketing and sales director, talks about eating with the colors of the rainbow. You can read more of her ideas on our website home page, Isabella's tidbits. The rainbow is an easy visual to hold in our mind's eye. Mother Nature is no fool. Isabella's idea is to 'taste the rainbow'. She likes to start her day with her rainbow of colors in this high-charged breakfast smoothie.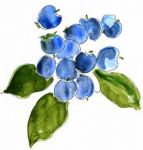 As Isabella notes, "because each color represents a different combination of nutrients, 'eating the rainbow,' means you're eating a healthy balanced meal. Nature makes it easy by attracting the eye to healthy choices that fuel, oil, and energize the body."  Lisa Sobelski, owner of JUST FOOD organic juice and chocolate bar, totally agrees and creates yummy smoothies from her location at The Local Beet in Chester. Find Lisa and her magic blender, Wednesday through Sunday and during the Chester Sunday Market now through October.
Recently, I was reminded by feng shui consultant, Lurrae Lupone, that my preferred color palette of blues and greens for my office and home needs to be juiced with some higher energy colors. Just like our diets, the colors of our spaces creates how we feel and what we experience in them. Some shots of deep colors like red and purple need to be added into my world. About these colors, I balk, hesitate, and complain a bit, probably a lot, as these aren't my favorites. Shifts and changes even as "simple" as adding a few touches of a new color, feels difficult, not so easy-peasy. The workshop facilitator that I am has just as much trouble as everyone else in realigning with new ideas. The slight difference might be that I recognize my resistance. I'm suggesting we put on a different pair of sunglasses, perhaps rose colored, or what other color we want to add, and get on with it.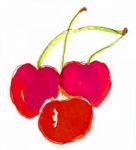 Going with the flow is my easy-peasy for this summer…again Mother Nature knows best as she serves up heat too hot to work in.
I'm loving it as the heat ushers in the season of slowing down, taking time to swim, hanging-out on the dock, and paddling around the lake. I'll watch the blue sky, the birds diving for bait, and consider what new pattern, new colors in my rainbow, and new ideas I want to blend into my rainbows of eating, living, and creating. Summer has arrived take it easy-peasy.